CFESA Region 5 & 6 Meeting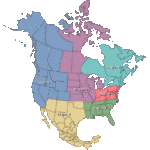 CFESA Regional Meeting: Region 5 & 6 – Jersey City, NJ 10/18/22. Our Region 5 & 6 meeting is being hosted by Henny Penny, and K&D Factory Service, Inc., and Malachy Parts & Service. Lunch is being sponsored by Aquant. Registration is free for both members and non-members. Click below to register, view more information, and see the regional agenda.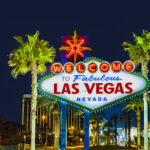 CFESA Regional Meeting: Region 1 – Las Vegas, NV, 11/4/22. Our Region 1 meeting is being hosted by Roopairs. Lunch is being sponsored by Davisware. Parts Town is also helping sponsor the event. Registration is free for both members and non-members. Register today!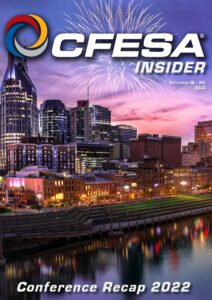 Check out the recap of our 2022 Annual Conference in Nashville, Tennessee!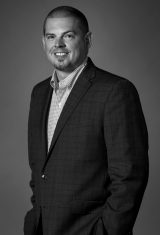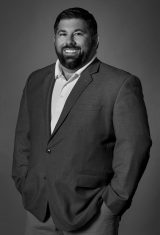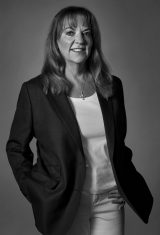 Vice President: Shannon Sykes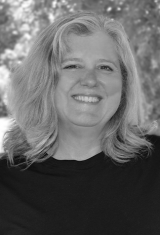 Secretary: Angela Petitti
In addition, CFESA celebrated their 5th Annual Award Celebration on Tuesday evening, September 20, with a plated dinner and a country band for entertainment. The awards were officiated by newly elected President Nick Cribb. The awards presented were:
CFESA Top Technician Award – Recipient: Patrick Finley of General Parts Group

CFESA Most Engaged Member Award – Recipient: Angela Petitti of Gary's East Coast Service Inc.

CFESA Top Certified Company – Recipient: Clark Service Group

CFESA Outstanding Administrative Support Award: Marissa Rodgers of Coastline Cooling, LLC.

CFESA Ron Arrington Legacy Award – Recipient: Gary Potvin, former CFESA President and past owner of Pine Tree Food Equipment

CFESA Community Outreach Award – Recipient: Robert Harris of Smart Care Equipment Solutions Inc.
CFESA Learning Series Part 8: Introduction
INTRODUCTION –
The Education Committee continues its commitment to education and learning in our industry with our 8th article, contributed by Ann Wegner of General Parts. Throughout the series, we have targeted content that is focused on broadening the understanding of how learning and education are very different from what we have traditionally thought of as "training". We have learned about learning styles and the various ways that you can succeed in creating a learning organization. With the 30-year conversation about a labor shortage, we know that the only way to solve the crisis is to solve it on the inside. The idea of microlearning is a great topic to continue this journey. Micro-learning is very relevant in our industry as we work together to solve our own labor shortage and address the rapidly changing knowledge base that is required for our businesses to be successful. The best part of microlearning is that it is applicable to every aspect of our businesses and can create results rapidly. Ann's passion for education is shared in her article, as well as the expertise she has spent decades curating. We are proud to share this month's article with each of you and look forward to seeing you change your businesses through the implementation of microlearning.
BIO: Jennifer Davis has been a passionate advocate for the trades and in her work with the CFESA organization throughout her 33-year career as the Co-Founder, and former CEO of Davisware, a global technology software company, strategically focused upon operational efficiency and analytics solutions in field services businesses. Since stepping down as CEO in January 2020, Jennifer has become an Amazon best-selling author of her book Living Exponentially: Unlocking the Power of Every Moment in Your Business and Life. Her book shares her passion for excellence in business without losing joy in life. It is the blueprint for the Davis' successes in business while continuing to be community activists and parents to their 10 children. She currently serves in board roles on Davisware, LLC., as well as Hero Hauler and, most notably, the United Nations for Woman USA, serving as the treasurer.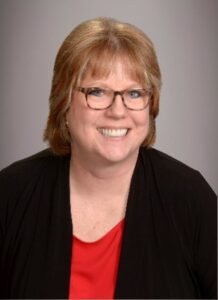 Ann Wegner
Training and Development Specialist General Parts, LLC., Bloomington, MN
"Shaped from emerging technologies and the need for businesses to produce quick, user-friendly training for employees to use precisely at the time they need it most, microlearning is fast becoming the preferred training method for many, especially the younger generations." Click the link below to read the full article.
BIO: Ann Wegner applies her passion for corporate instructional development in her role as the Training & Development Specialist for General Parts, LLC., Bloomington, MN. With a bachelor's degree with honors in Instructional Design from Walden University, Ann spent more than 30 years working for General Electric on the Training and Development Team.
Congratulations to the 12 commercial equipment service companies who won the Parts Town Technician Scholarship Sweepstakes at this year's CFESA Annual Conference! Each company will receive a $1,000 scholarship for CFESA training courses and $500 to one of the company's service technicians.
Winning companies:
• AR Repairs Baker's Kneads, Inc.
• Arrowhead Commercial Equipment
• Authorized Commercial Equipment
• Elmer Schultz Service
• Joe Warren & Sons Co., Inc.
• Refrigerated Specialist, Inc. (RSI)
• Rox Services
• Spark Tech Service
• Superior Service, Corp.
• Tech 24
• The Wichman Company
• TWC Services
Technician Certifications September 2022
Advanced Parts & Service Inc.
ATECH Inc.
Clark Service Group
EMR Service
Jenson Refrigeration Inc.
Parts Town
Pine Tree Food Equipment
Smart Care Equipment Solutions
TWC Services Inc.
Whaley Food Service
Upcoming CFESA Training Courses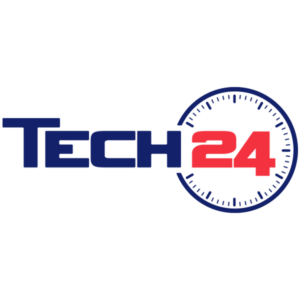 GREENVILLE, S.C., 2022—Tech24, backed by HCI Equity Partners, today announced that it acquired TEK Express (the "Company") on October 7, 2022. Tech24 is a national provider of repair and maintenance services for foodservice and commercial HVAC equipment. TEK Express is Tech24's fourteenth add-on acquisition in the highly fragmented foodservice repair and maintenance market. Financial terms were not disclosed.
Based in Lynbrook, New York, TEK Express is a provider of repair services, preventative maintenance, and installation for commercial cooking and refrigeration equipment. The Company services commercial kitchens in schools, institutions, hospitals, and restaurants throughout New York City. This acquisition furthers Tech24's growing density and adds meaningful scale in New York City, the largest MSA in the country.
Tech24's CEO Dan Rodstrom, said, "We are excited to add TEK Express to the Tech24 family. Expanding our presence in the New York City market was a top priority for Tech24 and we think TEK Express is an ideal partner to help us establish leading market share in the region".
"HCI continues to be extremely proud of the rapid consolidation Tech24 is completing in their market, now closing the third add-on acquisition in three weeks and fourteenth overall since our initial investment in 2020," said Doug McCormick, Managing Partner at HCI. "Gaining top market share in the New York area was a strategic priority for Tech24 and will enhance its capabilities for the area's large set of customers."
Quarles and Brady served as legal counsel to Tech24.
About HCI Equity Partners
HCI Equity Partners is a lower market private equity firm focused on partnering with family and founder-owned distribution, manufacturing and service companies. HCI is headquartered in Washington, DC. For more information, please visit www.hciequity.com.
Contacts:
Kelsey Clute, VP, Director of Communications, HCI
Megan Bowman, Lambert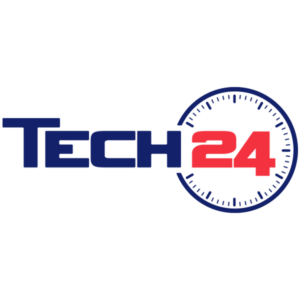 October 4, 2022
Tech24 Acquires 1st Source Restaurant Services, Expanding Service in Southern U.S. Markets
GREENVILLE, SC – Tech24, the industry leader in commercial foodservice equipment repair and maintenance, has recently acquired 1st Source Restaurant Services, a leading provider of repair services, preventative maintenance, and installation for foodservice, refrigeration equipment, HVAC and plumbing.
Based in Lewisville, Texas, 1st Source provides a full range of repair services to restaurants, hotels, religious establishments, country clubs and convenience stores in the Dallas-Fort Worth area, as well as San Antonio and Arkansas.
The acquisition provides Tech24 with increased coverage in southern U.S. markets and aligns with the organization's robust strategic growth initiatives. The announcement marks Tech24's 13th acquisition and will benefit both new and existing customers through expanded services and efficiencies.
"We are very pleased to add 1st Source Restaurant Services to the Tech24 family," said Tech24's CEO, Dan Rodstrom. "They come with a great reputation for service and an established presence in the burgeoning Dallas-Fort Worth market. We are excited to work together with CEO Travis Fogle and the entire 1st Source team as part of the broader Tech24 organization."
About Tech24
Tech24 is the industry leader in commercial foodservice equipment repair and maintenance, providing quick and comprehensive repair and preventive maintenance solutions for commercial refrigeration, cooking, beverage and HVAC equipment. Founded in 1982 in Greenville, SC, Tech24 currently services over 50 major markets in 26 states from coast to coast and employs over 575 highly qualified service technicians that are equipped with the tools, technology and training they need to get the job done right. To learn more about Tech24, visit https://www.mytech24.com/.
Media contact:
Jessica Wessner
jwessner@vantagep.com
610-487-5567