Attending the 2023 CFESA Conference in San Antonio, Texas is an opportunity you won't want to miss. As an owner or employee of a commercial food equipment repair company, manufacturing company, or a non-service affiliate company, this conference is designed to provide you with valuable insights, skills, and networking opportunities that can help grow your business. With a variety of speakers and topics, you'll gain knowledge on the latest trends and technologies in the industry, as well as learn best practices for running your business more efficiently. You'll also have the opportunity to connect with other professionals in your field, build new relationships, and potentially gain new clients. The location in San Antonio is an added bonus, offering a chance to explore the city's rich history, culture, and cuisine. Don't miss out on this opportunity to invest in your professional development and take your business to the next level. Register for the 2023 CFESA Conference today.
2023 Conference Sponsors:
Conference Sponsorships are Still Available!
Young professionals, first-time attendees, and vendors should arrive by the morning of Sunday, 10/8. All attendees should plan on arriving for the vendor fair and President's Welcome Reception that afternoon.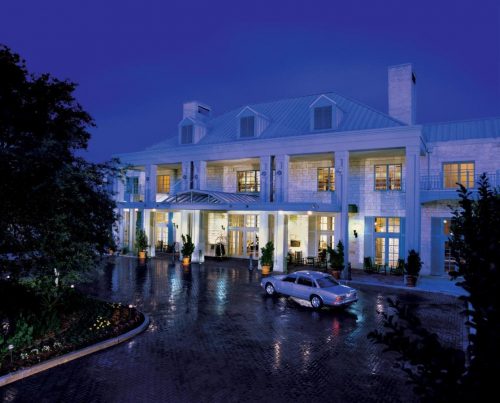 Departure dates are Wednesday, October 11th, for nonparticipants of the NSC Boys Town Top Golf Charity Event and October 12th for those participating.
The Hyatt Regency Hill Country
The Hyatt Regency Hill Country Resort and Spa is a luxurious retreat in the heart of San Antonio, Texas. This sprawling 300-acre property offers a unique blend of southern hospitality and modern amenities, making it an ideal destination for both business and leisure travelers.
The resort features 500 spacious guest rooms and suites, each decorated with warm colors and plush furnishings. You'll feel right at home with amenities like high-speed Wi-Fi, flat-screen TVs, and luxurious bedding. Many rooms also offer stunning views of the surrounding Hill Country landscape.
The Hyatt Regency Hill Country offers 100,000 square feet of flexible indoor and outdoor space, including a 33,000-square-foot ballroom and a stunning outdoor pavilion.
Overall, the Hyatt Regency Hill Country Resort and Spa offers a one-of-a-kind experience that blends luxury, comfort, and natural beauty. Whether you're looking to relax, explore, or celebrate, this resort has everything you need for an unforgettable stay in San Antonio. We look forward to seeing you there!