We are only a few weeks away from kicking off our 2022 CFESA Regional Meetings! We can't wait to get back together, network, connect and grow. 
Upcoming Regional Meetings:
Region 3 – Dallas, Texas, 3/8/22 CLICK HERE TO REGISTER
Opinion: The Time is Now for the Technician of the Future
    2021 was a year for the books, that is for sure. Thousands upon thousands of articles have been written about the stress of doing business last year, primarily in the areas of hiring, retention, and supply chain. It seems that no industry remained unscathed but perhaps foodservice was hit harder and sooner. As a foodservice support industry, the COVID shock was felt by us all, it was deeply unsettling and for many downright painful. Most of us who work in the industry have reflected on these events to make sense of what happened. The million-dollar question is, does this reflection help us move forward? The answer is yes, but with a caveat; and that is only if you focus on what was achieved during the pandemic rather than on what was lost.
    So, what was gained? Well firstly if you are reading this article then you survived, and that is thanks to the thousands of dedicated people who work in the food equipment repair industry. However, one group above all others ensured our survival, and that is our technicians, and to them, we are all extremely thankful. If technicians stand out, for this reason, they also stand out for another; they are the most difficult to hire! Technician hiring remains a top priority for our industry and while we are reflecting it is good to remember just how far food equipment technicians have developed in the last 15 years!
    The Merriam-Webster dictionary defines the word Technician as 'a specialist in the technical details of a subject or occupation' or 'one who has acquired the technique of an art or other area of specialization'. Those definitions have never been more relevant, and the role of a technician is becoming more and more technical by the year. Virtually every aspect of a service call has been impacted, from the diagnosis and troubleshooting phase to parts lookup and technical support right through to the parts themselves. How many technicians would have imagined in 2007 that the beginning of many diagnoses would be on a digital touch screen and this screen would give the technicians an indication of where to start? Then there are new tools like digital manifolds and refrigeration press tools that offer benefits such as better diagnoses data or time savings.
    Even through the pandemic, these revolutions continued, and it is very likely they will accelerate into the future. If the pandemic taught us one thing it was that flexibility and efficiency are very handy skills to have during a downturn. Without a doubt, the manufacturers we support are seeing this and will design and develop more 'smart' equipment that will, in turn, need to be serviced by our technicians.
    Focusing on the skills of our evolving technicians is vital to our future growth and for attracting new talent to our industry. We should ask ourselves, are we promoting the role accurately, are we speaking a language that younger digital generations can understand? Few technician jobs outside of foodservice offer the variety and challenges that we can. It's time to talk about and promote the technician of the future, perhaps it's time to focus on digital skills with the same reverence as mechanical skills.
Keep in mind that this technician of the future is the technician of now to Generation Z and their children!
CFESA Certified Companies January 2022
Advanced Parts and Service Inc
Commercial Appliance Service Inc.
Key Food Equipment Services
Pine Tree Food Equipment
RSI Refrigerated Services
SSI Services
TEMCO Inc.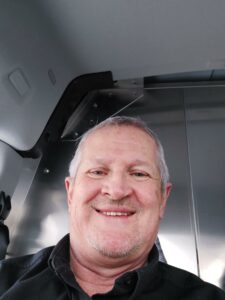 Our Master Technician Showcase this month features Benoit Bélanger. He has been with Choquette-CKS Montreal since 1999! Way to go, Benoit!
Upcoming CFESA Training Classes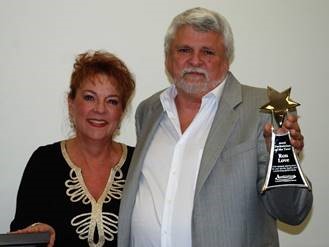 Ron has been with Authorized Commercial Equipment Service for 49 years. He began working for Authorized Commercial Equipment Service when he was 17 years old and has just retired. He is a wealth of knowledge and can fix anything you put in front of him. He will be missed!

We are showcasing Master Technicians in our Field Notes E-Newsletter. If you have a Master Technician at your company that you feel would be a good fit to showcase here, please send a picture and bio to cwilliams@cfesa.com!
Addison, IL (January 18, 2022) – PT Holdings LLC, the parent company of Parts Town, a technology innovator, and leader in foodservice equipment parts distribution, has acquired the REPA Group, a European leader in parts distribution. The acquisition will strengthen the company's global parts distribution capabilities. Financial terms were not disclosed.
This global combination will further enhance the availability, delivery, and overall experience of finding and buying spare parts for service companies, restaurants, and institutional customers around the world.
Steve Snower, CEO of PT Holdings, will lead the combined organization. Alexander Wiegand, CEO of REPA Group, will continue to lead the REPA Group's European operation.
"We are very excited to welcome the REPA Group to the PT Holdings family. The REPA team is exceptional, and they have built an incredible business," said Snower. "This combination strengthens our global capabilities, will improve the customer experience, and will help improve the availability of genuine OEM parts for our manufacturer partners. Our customers will benefit greatly from REPA's in-depth local market knowledge and logistical expertise across Europe. Alexander and his team are outstanding, and we look forward to driving future global growth together."
"This is the next logical step in the development of REPA and in-line with our own growth aspirations," said Wiegand. "We have been growing our OEM parts portfolio and now with Parts Town, we will be even better positioned to provide an exceptional spare parts experience and build deeper relationships with manufacturers."
The new organization will have significant operations in the U.S., Canada, Germany, France, Italy, the U.K., Spain, and other areas of the world.
The REPA Group joins the parts distribution arm of PT Holdings which also has the PT Holdings Service Group and the Red Lightning Group, which is focused solely on innovation and technology to support the foodservice industry and beyond.
PT Holdings is a group comprised of different divisions, including parts distribution and a technology and innovation group. The parts distribution division is a leading distributor of OEM spare parts globally, consisting of Parts Town, Parts Town Canada, First Choice Group, and Dayton Appliance Parts. The Red Lightning Group of PT Holdings is a new and separate division focusing solely on innovation to support the foodservice industry and beyond.
REPA is a distributor of spare parts for professional kitchens, coffee, and vending machines in Europe. We pride ourselves on having the largest range of high-quality spares in Europe and the best service. With several automated warehouses, 13 international locations, and over 700 Employees, we are dedicated to quick & efficient delivery of spare parts – order today & receive your spares tomorrow. Members of the REPA Group include LF (Italy), GEV (Germany), EPGC (France), Atel (Italy), and CCS (UK).
We want to thank all of our Manufacturer Partners and Trainers (Follett – Dan Glimm, Hoshizaki – Chad Darnell, Ice-O-Matic – Josh Wilcox, Manitowoc – David Irving, and Scotsman – Mike Tittelbach and Robert Fernandez) who helped make Ice Machine Training a huge success here at CFESA HQ.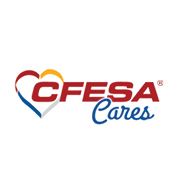 The 2022 Spring CFESA Cares Scholarship begins accepting applications on March 1st, 2022. That's $2,500 toward your education! Be on the lookout for more information in the weeks to come.