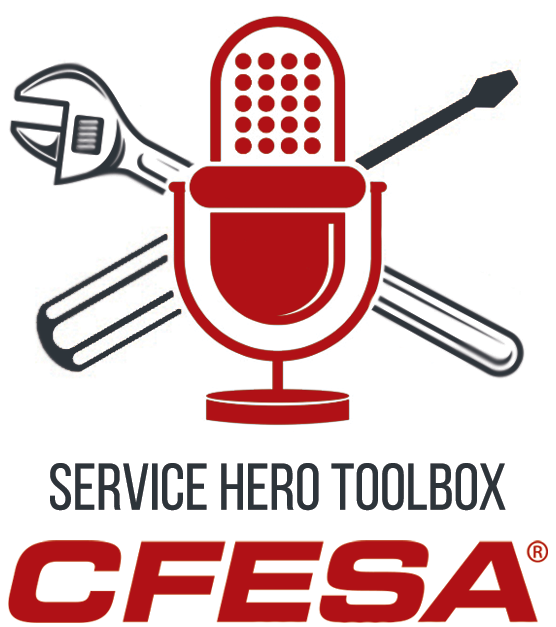 CFESA Introduces the "Service Hero Toolbox" Podcast
CFESA President Nick Cribb and CFESA Director Josh Zolin sit down to introduce our new Podcast: "Service Hero Toolbox." See what they had to say during the LIVE LinkedIn broadcast from Wednesday, November 9th, 2022. Follow us on Spotify to get notifications every time an episode goes live.
CFESA Regional Meeting: Region 4 – 1/27/23 Save the date!
Meeting Host: Coastline Cooling, LLC
Facility Host: Inspire Brands
As always, regional meeting registration is FREE for members and non-members alike. CLICK HERE to view the tentative agenda and register today!
Our 2023 Training Schedule is now live. Register your technicians today for a CFESA training course.
CLICK HERE to view the 2023 CFESA Training Courses.
CFESA Learning Series Part 9: Introduction
Wayne's passion for education is apparent as he shares his actual experiences in making the decision as to what should be outsourced vs. done in-house as it relates to educating our teams. Recent data from NGPF.Org suggests that 72% of current high school students believe it is important to consider alternative options to a traditional 4-year college and yet, only 30% consider or decide to go into the trades. The primary reason cited is a lack of preparedness. Our school systems have gotten so far away from preparing students for anything other than a traditional 4-year college degree that it has contributed to the labor shortage and left service businesses such as this industry in a position of needing to be a part of the educational cycle more than ever. This means that we as organizations need to create solutions within our businesses for how we intend to create a learning environment and a program that fits the needs of our businesses. Throughout this educational article series, we have targeted content focused on broadening the understanding of how learning and education differ vastly from what we have traditionally thought of as "training." This article is focused on the practical considerations of how to create learning in your business and some tips for considerations that Wayne and Duffy's AIS have personally been witness to. The CFESA Education Committee is proud to share this month's article with each of you and looks forward to seeing the growth of learning organizations in CFESA.
BIO: Jennifer Davis has been a passionate advocate for the trades and in her work with the CFESA organization throughout her 33-year career as the Co-Founder, and former CEO of Davisware, a global technology software company, strategically focused upon operational efficiency and analytics solutions in field services businesses. Since stepping down as CEO in January 2020, Jennifer has become an Amazon best-selling author of her book Living Exponentially: Unlocking the Power of Every Moment in Your Business and Life. Her book shares her passion for excellence in business without losing joy in life. It is the blueprint for the Davis' successes in business while continuing to be community activists and parents to their 10 children. She currently serves in board roles on Davisware, LLC., as well as Hero Hauler and, most notably, the United Nations for Woman USA, serving as the treasurer.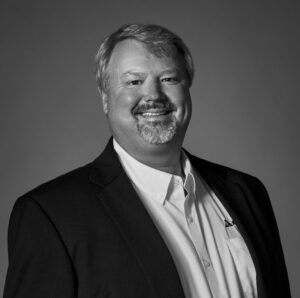 Wayne Stoutner
VP Field Service Operations, PT Holdings Service Group
"As a member of the CFESA Education Committee, I spend a lot of time thinking about, and discussing education, and learning opportunities. I would like to share some of what I have learned for this month's Field Notes"
Click the link below to read the full article.
BIO:  Wayne Stoutner, VP Field Service Operations, PT Holdings Service Group has been a part of the CFESA industry since he joined Appliance Installation & Service as the assistant service manager in 1992 and later became the owner and CEO of that company. His passion for the industry extends beyond his commitment to the company he owned and ran. Serving on the CFESA board for more than a decade and was the first service technician in North America certified to teach how to install foodservice equipment. He set the standard for educating others and has trained more than sixty people in equipment installation. He is passionate about education and about his commitment to serving others. Outside of his work in the industry, he is a former member of the U.S. military and gives back to others who also served as a part of Project Healing Waters, where he takes military veterans out on annual fishing excursions.
Technician Certifications October 2022
Clark Service Group
Coastline Cooling LLC
Commercial Kitchen Parts & Service
CSI Commercial Services Inc
Garys East Coast Service
Jenson Refrigeration Inc
RSI Refrigerated Specialist Inc
Smart Care Equipment Solutions
Whaley Food Service
Upcoming CFESA Training Courses
CFESA at FFA (Future Farmers of America)
CFESA took to Indianaoplis for the annual FFA convention again this year. Our goal was to introduce the young adults and teens to our industry and make them aware of the CFESA Cares Scholarship opportunity. This conference also allowed us to speak with advisors and provide them with information that they can pass on to their students. We would like to give a huge thanks to Robert Harris and Steve Pfaehler with Smart Care Equipment Solutions for providing equipment and components. Steve also dedicated his time at the booth for the entirety of the show. Rusty Parke and Michael Hall from Vanco Commercial Service also volunteered time at the booth. We appreciate the help!
CFESA Regional Meetings have been a success this year. We just closed out the 2022 regional meeting calendar strong with our Region 1 Meeting in Las Vegas, Nevada. Thank you to everyone who attended, participated, sponsored, and hosted all of the meetings in 2022. That being said, we are just as excited for what 2023 has in store. Our Region 4 Meeting in Atlanta, Georgia, is already taking registrations! Register today and attend free of charge. We look forward to another year of coming together, brainstorming, and growing not just our companies, but the industry as a whole. 
The Team at CFESA HQ hopes you have an amazing Thanksgiving!