CFESA Info and Upcoming Events
ONLY 12 DAYS LEFT to book your room for the 2022 CFESA Conference. Book NOW!
CFESA Benefit of the Month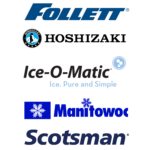 Did you know that CFESA members can sign up for equipment-specific training with the help of our manufacturing partners? Check out our Ice Machine Training taking place this November.
CFESA Learning Series Part 5: Introduction
INTRODUCTION –
For as long as I have been in this industry, there has been a continuous effort from industry leaders to get servicers and manufacturer partners to work better together for a better end-user experience.  In one of our first Education Committee meetings, Paul shared his perspective on tech support and some of the processes Duffy's AIS put in place to ensure their organization was a good partner to both end users and the factory support.  I was impressed at how simple these solutions are, and yet shocked to think that in 30+ years in the industry, the simplicity of this solution was rarely spoken of.  Just like with most things in our businesses, learning and communication go hand in hand for success.  In this case, ensuring that your technicians know their role and how it goes along with the factory support role, is just as important as the data that they are collecting.  Education is the focus of this series, but in this case, Paul shares how education is only part of the solution.  Paul's personal experience tells us the way in which a problem service call can be a great lesson learned in partnership with the factory support and a win for everyone involved.
BIO: Jennifer Davis, has been a passionate advocate for the trades and in her work with the CFESA organization throughout her 33-year career as the Co-Founder, and former CEO of Davisware, a global technology software company, strategically focused on operational efficiency and analytics solutions in field services businesses. Since stepping down as CEO in January 2020, Jennifer has become an Amazon best-selling author of her book Living Exponentially: Unlocking the Power of Every Moment in Your Business and Life. Her book shares her passion for excellence in business without losing joy in life. It is the blueprint for the Davis' successes in business while continuing to be community activists and parents to their ten children. She currently serves in board roles on Davisware, LLC., Hero Hauler, and, most notably, the United Nations for Woman USA, serving as the treasurer.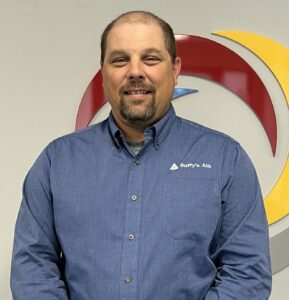 Paul Pumputis
Service Manager, Duffy's AIS
Tech Support - Paul Pumputis
Technical support is just that, support. It is not a replacement for proper troubleshooting or preliminary legwork.
Very often, techs are using this resource as more of a shortcut instead of a tool to help prove their own findings. I have heard from tech service personnel that one of their pet peeves is the technician that calls in on his way to the service call. They tell them what the complaint is and ask them, "well, what do you think?".
As service technicians, we need to make sure we are doing our part first.
BIO: Paul Pumputis, has been working in service for over 2 decades and now serves as the Field Service Manager for Duffy's AIS.  Both a CFESA Certified Master Technician and a CFESA Certified Trainer, Paul has invested his passion for service in the food equipment service industry.  Paul currently serves on the Education Committee for CFESA.
NAFEM addresses impact of Section 232 and 301 tariffs with Int'l Trade Commission
HCI Equity Partners-Backed Tech24 Acquires TEMCO
AllPoints Announces "Tech of the Month" Program
Technician Certifications July 2022
Atech
Commercial Appliance Parts and Service
Gary's East Coast Service
Parts Town
Smart Care Equipment Solutions
Whaley Foodservice
Upcoming CFESA Training Courses
RFMA is pleased to announce our RFMA Gives 2023 project recipient is the Southside Community Center (SSCC) of San Marcos, TX. After visiting several wonderful organizations in the San Antonio area, SSCC was chosen because of its great fit and the large impact our members will be able to make. The Southside Community Center (SSCC) is a non-profit organization that is a proud affiliate of the United Methodist Church. They are committed to improving the living conditions and personal dignity of those in need in San Marcos and Hays County, Texas.
Interested in donating equipment, vendor services or materials to RFMA Gives?