2023 CFESA Annual Conference
Only 67 Days Until Conference!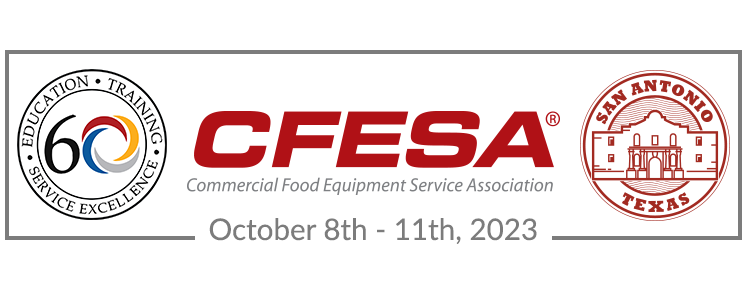 Introducing the 2023 CFESA Conference Closing Speaker:
World-Class Chef and Host, Restaurant: Impossible, 16-Year Royal Navy Veteran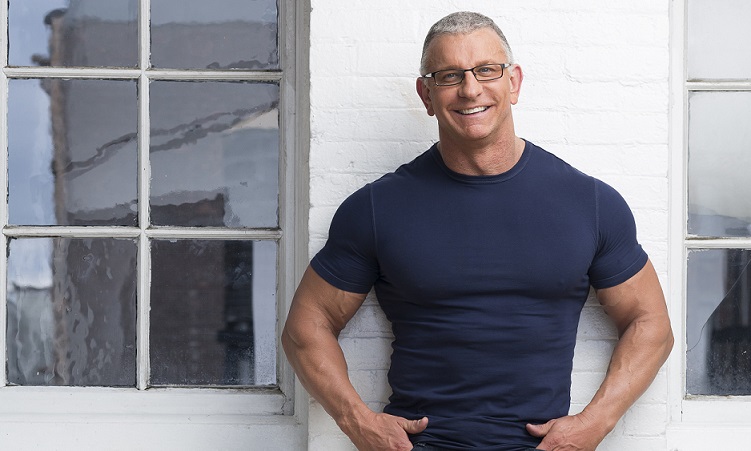 Robert Irvine is a world-class chef and entrepreneur, and a tireless philanthropic supporter of our nation's military. The host of Food Network's hit show Restaurant: Impossible, he has given struggling restaurateurs a second chance to turn their lives and businesses around in over 300 episodes across 22 seasons.
He would know a thing or two about running a successful business. In addition to his restaurants—Robert Irvine's Public House at the Tropicana in Las Vegas and Fresh Kitchen by Robert Irvine within the Pentagon—he is the owner of FitCrunch, whose protein bars, powders, and snacks are available nationwide; Robert Irvine Foods, which makes prepared, restaurant- quality dishes available in grocery stores; and the Lansdale, PA-based Boardroom Spirits, creators of handcrafted vodka, rum, whiskey, and more. Two new signature products—Irvine's Vodka and Irvine's American Dry Gin—are in the beginning stages of a nationwide rollout.
A portion of the proceeds from all of Robert's endeavors benefit the Robert Irvine Foundation. Created in 2014, the foundation gives back to our servicemen and women and first responders. Funds raised help at-need veterans and first responders in a variety of ways: training service dogs, making mental health and wellness services available to veterans in need, providing mobility devices for the disabled, and much more.
For his charitable work and service on numerous USO tours, Robert is the recipient of several civilian honors, including Honorary Chief Petty Officer of the United States Navy, and the Medal of Honor Society's Bob Hope Award.
When not filming for television or working overseas with the USO, he can be found on tour with Robert Irvine LIVE, an unpredictable interactive cooking challenge done before a live audience in packed theaters.
He is the distinguished author of four cookbooks, Mission: Cook, Impossible to Easy, Fit Fuel, and Family Table By Robert Irvine, plus the business leadership book, Overcoming Impossible: How to Lead, Build a Team, and Catapult Your Business to Success. Drawing on his vast experience both in building his own businesses and helping others fix theirs, it is the ultimate distillation of his business and leadership knowledge.
CFESA Ambassador Application

Thank you for your interest in volunteering with CFESA. Your willingness to become a CFESA Ambassador and be the first point of contact for our members is truly appreciated. By inviting them to regional meetings and/or the national conference and creating a welcoming environment upon their arrival, you will play a crucial role in strengthening our community. Please find below the expectations for this role as a CFESA Ambassador.
1. Fill out an application to become an Ambassador.
2. Attend a 30 minute online kickoff meeting to learn a little about CFESA and what will be happening at the meeting.
3. Call and email your assigned CFESA members before and after the meetings.
4. Seek out new members at the meetings and make them feel welcome and comfortable.
a. Find out what brought them to CFESA.
b. Assist them with networking with other members, including at lunch and during leisure time.
5. Follow up with assigned attendees after the meeting.
6. Attend a 30 minute online meeting to report back to the Ambassador Taskforce on how it went, what went well, what didn't work.
Additional responsibilities for National Conference Ambassadors:
1. Attend and participate with your assigned members at Cup of Joe, CFESA 101 and First Timers events or sessions.
2. Promote the committees and invite them to attend with you.
3. Follow up with members that could not attend and direct them to content from the conference
Download and complete the form below and email it to Olivia Smith omei@cfesa.com
CFESA Young Professional Symposium
Who? Anyone in the industry born in 1983 and later
When? August 16th, 9 am – 4 pm
Where? Feeding America Corporate Office: 161 N Clark St Suite 700, Chicago, IL 60601
Why? Network with industry peers and career development
What's Covered? All materials, breakfast, and lunch. You will also receive a certificate of completion for the course
Agenda Topics:
1. How leaders handle burnout.
a. How to identify when burnout is coming, what to look for, how to get in front of it to avoid it, AND what to do when burnt out, for your team and yourself. Burnout is easy for folks who want to prove themselves, but it's not sustainable. How can you schedule each day to accomplish tasks/goals without grinding until you are forced to stop?
2. Reenergizing and reconnecting members of your team through conflict resolution.
a. Conflict is inevitable. When it arises, what tools/strategies can we use for both ourselves and our teams to navigate those tougher conversations? What can we implement to help facilitate those tougher conversations? And then how do we reenergize and reconnect ourselves and our teams?
3. Finding your voice in your company.
a. How to exemplify the value you bring to your company in a professional way.
4. How to communicate with members of your company through your DISC profile.
a. We all have a natural style to our personality, our communication, how we like to be engaging with others, etc.; we have a perceived need to adjust as well. DISC helps us become more self-aware in interpersonal interactions and also understand those around us on a deeper level. It is a simplification of the beautiful complexities that make us human and a very useful tool in work and out-of-work settings.
CFESA YPC Symposium Speakers: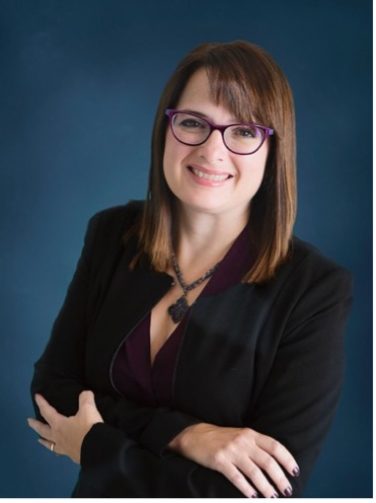 Jeanne is the president, lead researcher, and owner at Research2Grow. She is the daughter of a master electrician and an educator – together, they shaped her love for learning and her tenacious work ethic. She is a senior researcher at State Farm helping shape innovation, strategy, and trends through active research. She earned her Master of Education and PhD at University of Illinois. She remains active in higher education and teaches graduate courses at the University of the Pacific. Her dissertation was funded by the National Science Foundation, and her current research focuses on the role education plays in problem solving and innovation. She is an authorized DiSC professional consultant and believes understanding ourselves helps us better understand others. She resides in Bloomington, Illinois with her family, and she co-owns an association management company with her husband
Wade – Forte Association Management Company.
Jeanne's Sessions will be:
1: DiSC – Unlock the Power of Personality
Welcome
Introduction to DiSC
Your DiSC Style
2: Your Personality and Productive Conflict
DiSC Styles in Conflict
Destructive Responses
Why do I do this?
3: Navigating Your Responses and Reframing
Recognizing Automatic Thoughts
Stepping Back
Reframing
Productive Responses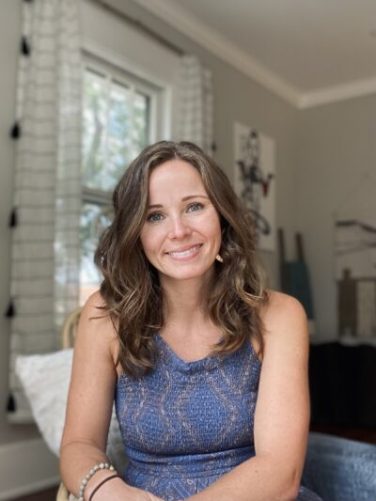 Sarah is a licensed Mental Health Therapist and Registered Yoga Teacher in Rock Hill, SC. She has more than a decade of experience in the mental health field, specializing in mindfulness-based approaches to healing and wellness. She is also the owner and founder of Bloom Yoga and Counseling, LLC, a private practice that strives to provide trauma-informed mental health services that are affordable and accessible to all.
Sarah's Sessions will be:
1. How leaders handle burnout.
   a. How to identify when burnout is coming, what to look for, how to get in front of it in order to avoid it, AND what to do when burnout sets in, for your team and yourself. Burnout is easy for folks who want to prove themselves, but it's not sustainable.   How can you schedule each day to accomplish tasks/goals without grinding until you are forced to stop?
2. Finding your voice in your company.
   a. How to exemplify the value you bring to your company in a professional way.
Enter Now for a Chance to Win!
Technician Certifications
July 2023
Auston Mealers
Restaurant Equipment Service
Clark Service Group
Coastline Cooling LLC
Commercial Appliance Parts & Service
Commercial Appliance Service Inc
CSI Coker Service Inc
Elmer Schultz Services Inc
Fesco Food Equipment Service Company
Hagar Restaurant Service
Key Food Equipment Services
Parts Town
RSI Refrigerated Specialist Inc
Smart Care Equipment Solutions
TWC Services Inc
Whaley Food Service
Upcoming 2023 CFESA Training Courses
Click the Class Titles Below to Register
9/18 – 9/22
10/30 – 11/3
11/13 – 11/17
Click Here to view all 2023 CFESA Training Courses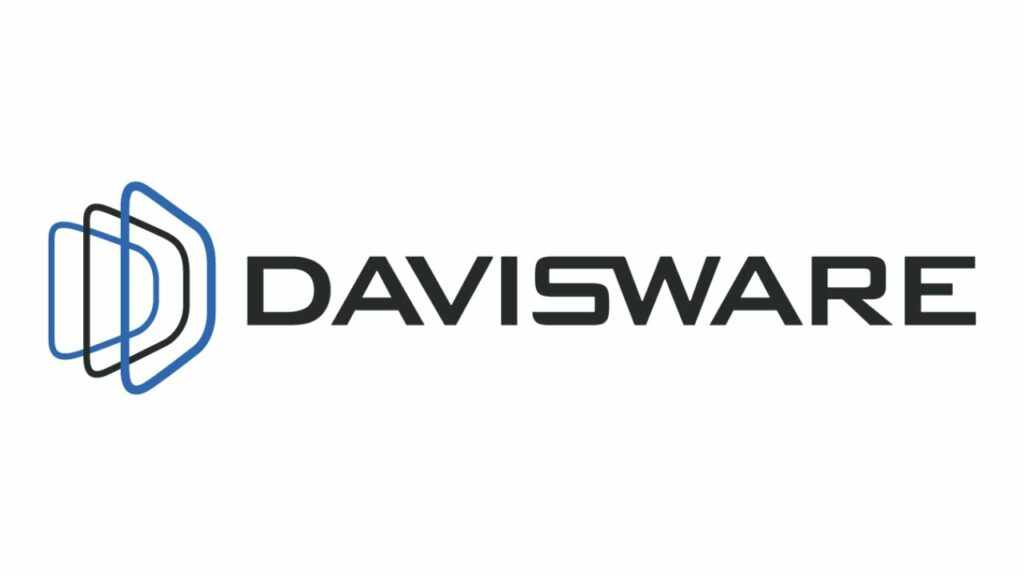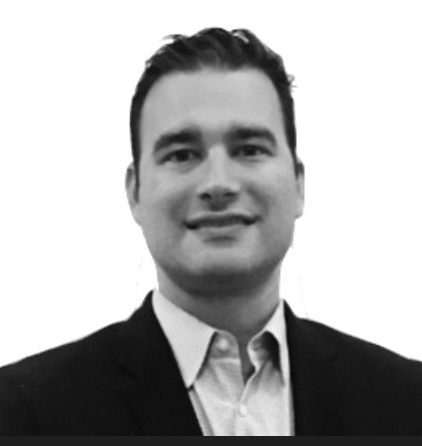 Tasos Angelopoulos, CEO, Davisware
We're excited to share with you that Tasos Angelopoulos has been appointed as Davisware's new CEO effective July 14, 2023. He replaces Curtis Brewer, who has accepted a role with another organization in his hometown. 
Most of you have interacted with Tasos at recent association events or meetings, but I thought it would be helpful for you to get to know more about his background. Tasos has been serving as Davisware's COO for the past two years. He's played an active role in strengthening the company's position within its vertical markets working closely with our partners, association affiliates, customers and the Davisware team to deliver innovative solutions that address the needs of our customers. He brings with him over a decade of executive leadership experience working with commercial service organizations and is passionate about providing customers with exceptional service to support their growth and gain their loyalty. 
As a member of CFESA, the Davisware team looks forward to its continued involvement in the organization and the opportunity to provide other members with added resources that contribute to their overall success.