CFESA Benefit of the Month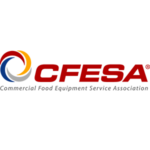 Did you know that CFESA members have access to a National Parts Network? One of the benefits of being a CFESA Member is posting and searching for parts and supplies from other CFESA Member companies. There is no charge or limit to this benefit. Reach out to CFESA HQ to get your NPN login information.
CFESA 2022 Election Slate
CFESA Learning Series Part 4: Introduction
INTRODUCTION –
Launching the Education Series for CFESA Field Notes has broadened our thinking about how to solve the skilled trades shortage, how to keep our organizations up on the latest technology as well as how to differentiate our organizations from those who do not invest in education. Achievers, Inc. surveyed nearly 4500 employees to learn how they felt about professional development at work. The results validate the emphasis that CFESA organizations are putting on creating learning organizations. In fact, 74% of employees feel they are not achieving their full potential at work as a result of a need for professional development. Those same employees shared that professional development and learning is in the top 5 most important employee benefits.

It's well-established that our employees value education, but the question always comes down to how. How do I execute an educational program? How do I fund it in my business? Companies that offer comprehensive training programs experienced a 24% higher profit margin than those that spend less on training. That same survey shared that companies who offer comprehensive training programs experienced a 24% higher profit margin than those who spend less on training. With the need established (employees value education), the financing established (profits increase), the final question is HOW. How do we do it? The fourth article in our series, shares Henny Penny's tradition of education and how tactically you can execute a video strategy. I know personally, that it is often intimidating to try to figure out. Those of us who did not grow up in that era find video frightening and hard to do. The truth is, Pete shares with us that embarking on a video technology journey is neither. We hope you use this article to find the confidence to execute your own strategy to gain the employee satisfaction and additions to your bottom line.
BIO: Jennifer Davis, has been a passionate advocate for the trades and in her work with the CFESA organization throughout her 33-year career as the Co-Founder, and former CEO of Davisware, a global technology software company, strategically focused on operational efficiency and analytics solutions in field services businesses. Since stepping down as CEO in January 2020, Jennifer has become an Amazon best-selling author of her book Living Exponentially: Unlocking the Power of Every Moment in Your Business and Life. Her book shares her passion for excellence in business without losing joy in life. It is the blueprint for the Davis' successes in business while continuing to be community activists and parents to their ten children. She currently serves in board roles on Davisware, LLC., Hero Hauler, and, most notably, the United Nations for Woman USA, serving as the treasurer.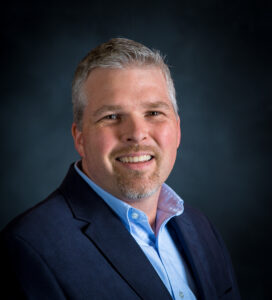 Pete Krause
Commercial Appliance Service, LLC., Director of Service
Ramp Up Your Training Program With Video
"When I started to think about training technology topics for this month's Field Notes, my mind immediately turned to video or more specifically recorded video as the technology of choice. The reason for this is that I think video can significantly enhance and scale just about any service company's training program, but it doesn't take years to learn and require a third party to develop or break the bank to implement. So, with that said, I'll try to pass along some ideas that can hopefully get your training team started with video, or provide a couple of tips to make your training videos more effective."
BIO: Pete Krause has spent the last 14 years as part of the Henny Penny Technical Services team and during that time developed his passion of all things technical training.  In his current role as Director of Training and Digital Assets he leads a team whose focus and passion is to continuously develop better technical content and deliver it in ways that best meet the needs of the industry.
Skills USA Techspo - Atlanta, Georgia
Equipment Manufacturers, and the people that made "Commercial Corner" happen. Daniel Reese, CFESA Director of Training, and all of us here at CFESA would like to thank everyone involved.
Hoshizaki America – Ice Machine (Chad Darnell and Rodd Burger)
Garland Gas Range Welbilt Inc. (Kevin Kelly and Dave Schwefler)
ACP, Inc. – High-Speed Oven (Mark Doyle)
Henny Penny – Pressure Fryer (Peter Krause)
Vulcan – Mini-Jet Combi Oven (Meghan Hurst and David Sager)
Also, a special thank you to Brannon Harris from Dependable Repair Services in GA and Nick Cribb from Sam Service, Inc. from GA for picking up the equipment and delivering it to the convention center.
Swag and prize donations: Henny Penny, General Parts Group, T&S Brass, ACP, Inc., and Hoshizaki America.
Technician Certifications June 2022
Clark Service Group
Commercial Appliance Parts and Service
Diamond Refrigeration LLC
General Parts Group
Jenson Refrigeration Inc
Johnson Mechanical Service Inc
Jones-McLeod Inc
Key Food Equipment Services
Marshall Food Equipment Service
Parts Town
Smart Care Equipment Solutions
Whaley Food Service
Upcoming CFESA Training Courses