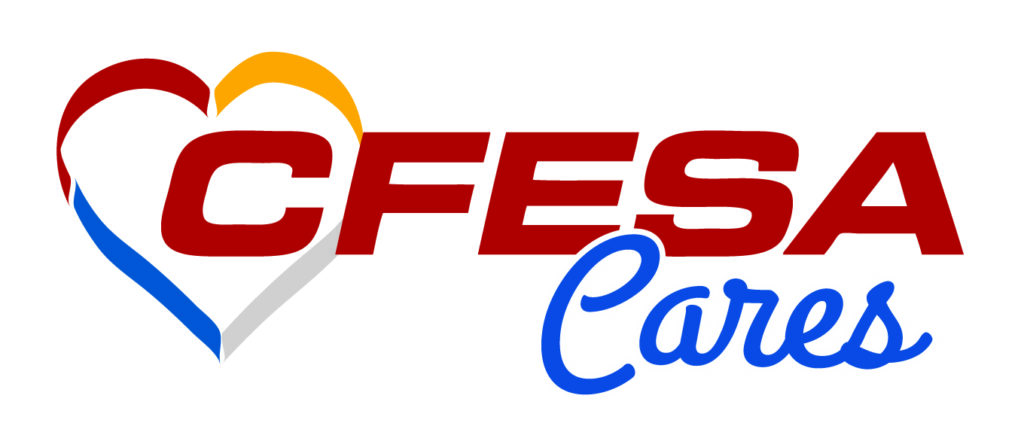 Application Submissions End: July 1st, 2022
 Applicants must be at least 17 years of age or older to apply.
Applicants must have or be in the process of obtaining a high school diploma or equivalent.
Applicants must be interested in pursuing technical careers in the foodservice industry.
CFESA Learning Series Part 3: Introduction
INTRODUCTION –
As part of our CFESA Field Notes learning series, we know that a decision to be a learning organization is complex. It takes more than just financial resources and a commitment. It takes having the right teams identified in your business to execute the plans. As we built out the learning series, our entire committee was aligned around the importance of finding the right educators in your business. This month's article, written by Greg Smith, Training & Safety Manager at EMR, is an opportunity to see how that organization works to identify talent for educating the next generation of their business. With 1 in 5 technicians over the age of 55, this problem is urgent for the future of our industry.  Combine this statistic with the fact that high schools have eliminated most preparatory classes from entering the trades and instead replaced them with college preparatory classes. Our student pool of candidates is at an all-time low. We as trade organizations need to cultivate talent and teach them within our organizations. A culture of self-reliance on creating talent is the future of our industry. Learn how EMR is taking ownership of this process and the future success of their business.
BIO: Jennifer Davis, has been a passionate advocate for the trades and in her work with the CFESA organization throughout her 33-year career as the Co-Founder, and former CEO of Davisware, a global technology software company, strategically focused on operational efficiency and analytics solutions in field services businesses.  Since stepping down as CEO in January 2020, Jennifer has become an Amazon best-selling author of her book Living Exponentially: Unlocking the Power of Every Moment in Your Business and Life.  Her book shares her passion for excellence in business without losing joy in life.  It is the blueprint for the Davis' successes in business while continuing to be community activists and parents to their 10 children.  She currently serves in board roles on Davisware, LLC., as well as Hero Hauler and, most notably, the United Nations for Woman USA, serving as the treasurer.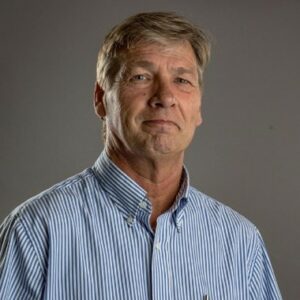 Greg Smith
Training and Safety Manager, EMR
Train your Trainer, Improve Onboarding, and Increase Productivity
"Training a new technician is more than giving a new technician skills and experience before sending them out to work. There are multiple reasons. Having a good training program for New Technicians takes some patience, organization, and a real desire to look at the long-term payoff for all the reasons we talk about here. I can't stress enough that the payoff comes. Is it in 30 days, 60 days, or 6 months? Patience and organization."
BIO: Greg Smith, Training & Safety Manager, has been a part of the EMR organization for more than 28 years. He embodies the culture of learning in their organization in his resume at EMR, where he started as a Hot Side Food equipment technician. He then increased his skills and education, adding refrigeration and HVAC to his vast skills. After spending much of his career in the field, the leadership at EMR saw that exponentiality in their business would come from others learning from both Greg's example and career path and his passion for an organization of learning. As the Training and Safety Manager, Greg holds a Masters HVACR license in Maryland, Washington, DC, Virginia, Delaware, and Various Jurisdictions and a Restricted Electrical License.
Acquisitions


Tech24 Completes Eighth Acquisition: Facilities Management of Indianapolis 
GREENVILLE, SC – Tech24, the industry leader in commercial foodservice equipment repair and maintenance, recently acquired Facilities Management, LLC, headquartered in Indianapolis, Indiana.
Facilities Management is a provider of repair services, preventative maintenance and installation for foodservice equipment to the restaurant industry in central and northern Indiana.
"We are thrilled to have Facilities Management join the Tech24 family," said Dan Rodstrom, CEO of Tech24. "We look forward to working closely with Rick Peltz and the team, and the addition enables us to cover the greater Indiana area and extend the growing Tech24 footprint." 
This acquisition is Tech24's eighth acquisition and part of the company's strategic growth plan to transform the fragmented foodservice repair and maintenance market and benefit customers with new services and efficiencies. The acquisition provides Tech24 with expansion into the Midwest, complementary service offerings and new talent for the organization.
Rick Peltz, president of Facilities Management, said, "Our company has been built on a 'consider it done' approach. Our existing service partners will continue to receive the same high level of service they have come to expect. We are excited about the new opportunities to grow our company and the new services we can offer to our customers under the Tech24 national umbrella."
About Tech24
Tech24 is the industry leader in commercial foodservice equipment repair and maintenance, providing fast, complete, repair and preventive maintenance solutions for commercial refrigeration, cooking, beverage and HVAC equipment. Founded in 1982 in Greenville, SC, Tech24 currently services 50 markets in 25 states, from coast to coast, and employs over 500 highly qualified service technicians that are equipped with the tools, technology and training they need to get the job done right. To learn more about Tech24, visit https://www.mytech24.com/.
Media contact
Autumn Nicholson
anicholson@vantagep.com
864-331-1296 
The CFESA Nominating Committee is actively seeking those interested in serving on the CFESA Board of Directors. Qualifications are listed below. Once you submit an Interest Form to CFESA Headquarters, you will be emailed a questionnaire to be completed and returned via email. You must be a CFESA Voting Member Company to apply for any position on the CFESA Board. CFESA company certification is not a requirement for an officer position on the Board of Directors. All nominees must be members in good standing, and no single member company shall hold more than two (2) elected offices.
Available positions:
Officers (5 positions)
*All five positions are for a two-year term.
President (1 position)
Vice Presidents (2 positions)
Secretary (1 position)
Treasurer (1 position) 
Directors (3 positions)
*All three positions are for a two-year term.
2022 CFESA Awards Nominations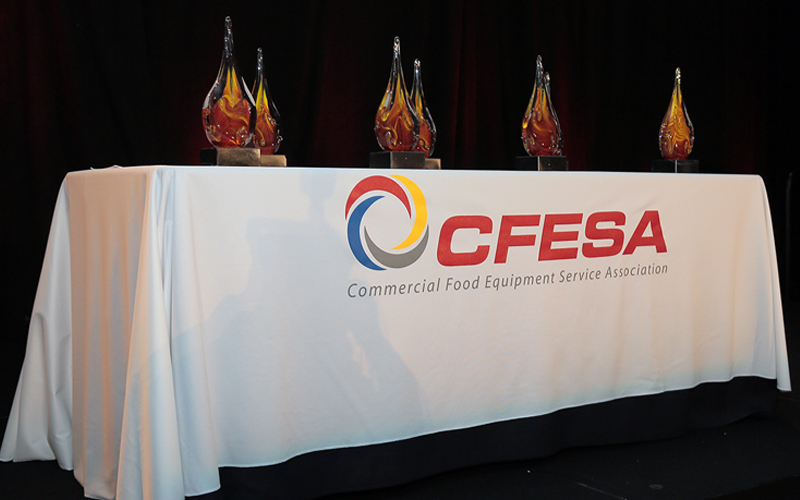 The 2022 CFESA Awards will be presented at this year's annual conference in Nashville, TN. Winners will be selected from the nominees submitted by the membership. Please take this opportunity to give someone the recognition they deserve. To submit your nominees, download the form below and submit it to hprice@cfesa.com by Friday, June 3rd.
Technician Certifications April 2022
1st Source Restaurant Service Inc.
Clark Service Group
Commercial Appliance Parts and Service
Commercial Services Inc,
Diamond Refrigeration LLC,
General Parts Group
Jenson Refrigeration Inc
Jones-McLeod Inc.
Key Food Equipment Services
Parts Town
Protex Restaurant Services Inc.
Refrigerated Specialist Inc
SSI Services
Smart Care Equipment Solutions
Whaley Food Service
Upcoming CFESA Training Courses