Application Submissions End: July 1st, 2022
 Applicants must be at least 17 years of age or older to apply.
Applicants must have or be in the process of obtaining a high school diploma or equivalent.
Applicants must be interested in pursuing technical careers in the foodservice industry.
CFESA Learning Series Part 4: Introduction
INTRODUCTION –
My passion for education cannot be understated, and this topic is one that I am most passionate about. Our school systems have unilaterally failed its students, the taxpayers who fund them, and certainly the trades, including CFESA. According to SIA, a leader in workforce data and staffing, 83% of those in the trades are happy with their choice of work and feel that their work contributes to their quality of life. Just like so many of you, those who enter the trades love their work and value the industry they serve. Yet, even with this proud statistic, nearly 70% of businesses share that their inability to hire is stunting the growth of their businesses. I have personally spent decades listening to your struggles in hiring qualified teams and keeping them employed amidst immense competition for that labor both within our industry and outside of it in other trades. More than 1/3 of businesses in the trades have shared that they are understaffed. Combining this with 27% of the current workforce planning to retire in the next 5-7 years, the skilled labor crisis will continue to grow.
As a result of all of this, it is urgent that each of us come to the table with new ideas on how to gain traction to attract the talent that will allow our businesses to grow. This month's article is the fourth is our Education Series, sharing Commercial Appliance Service. Inc.'s innovative ideas on how to create a partnership for a pipeline for talent.
BIO: Jennifer Davis, has been a passionate advocate for the trades and in her work with the CFESA organization throughout her 33-year career as the Co-Founder, and former CEO of Davisware, a global technology software company, strategically focused on operational efficiency and analytics solutions in field services businesses. Since stepping down as CEO in January 2020, Jennifer has become an Amazon best-selling author of her book Living Exponentially: Unlocking the Power of Every Moment in Your Business and Life. Her book shares her passion for excellence in business without losing joy in life. It is the blueprint for the Davis' successes in business while continuing to be community activists and parents to their ten children. She currently serves in board roles on Davisware, LLC., Hero Hauler, and, most notably, the United Nations for Woman USA, serving as the treasurer.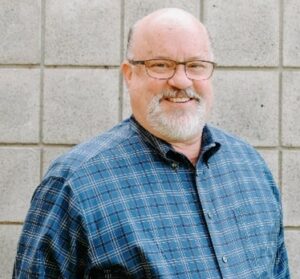 Jim Mucher
Commercial Appliance Service, LLC., Director of Service
Innovative Labor Acquisition through Vocational Schools & New Techs Fill your labor openings in new ways, to find success
"As business leaders, we have challenging issues every day and one of the biggest is finding new service technicians with experience. You have probably found the labor pool is drained and finding experienced technicians much harder than it used to be. (My two cents, even the quality of candidates seems to have changed too, as greener/younger applicants don't like the dirty jobs and often don't have the fortitude to stick with it.) "
BIO: Jim Mucher received his HVAC/R education and training during his high school career in a vocational program that was offered. His passion for the topic caused him to become a teacher's aid for the HVAC/R program by his second year. After high school, he followed what so many do in pursuing an education in computer electronics at Sierra College. During his time at Sierra College, Jim came to learn that a local restaurant equipment repair company needed a refrigeration technician. Applying the knowledge that he learned in high school, he began his career there, and shortly thereafter, was introduced to hot side equipment. His personal path is a testament to the path so many of our industry folks take and is a testament to the opportunities we have to find good quality help for our businesses. In 1991, Jim earned his California Contractors License for Refrigeration C28, which led him to start and own his own business, until joining Commercial Appliance in 1994. For the last 41 years, he has been serving the industry as a Service Technician, Trainer, Parts Manager, Service Manager, Business Owner, and currently the Director of Service for Commercial Appliance Service. He and his wife Susie live in the Sacramento metro area where they enjoy all the beauty that Northern California has to offer. Their 5 children have given them 11 grandchildren. Outside of his passion for this industry, his passion for family and church are at the top of his priorities. If all of this allows for any spare time, he spends his time pheasant hunting and watching his Britany Spaniel work a field and point out the birds.
Technician Certifications April 2022
American Kitchen Machinery & Repair Co Inc
CSI Coker Service Group
CSI Commercial Services Inc.
Clark Service Group
Commercial Appliance Parts and Service
Commercial Parts and Service Inc.
Dan Cone Group
General Parts Group
Jenson Refrigeration
Parts Town
RSI Refrigerated Sepcialists Inc.
SSI Services
Smartcare Equipment Solutions
TEMCO Inc.
Whaley Food Service
Upcoming CFESA Training Courses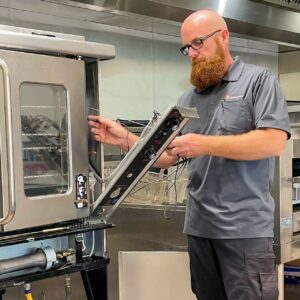 We are proud to showcase Master Tech Chad Slater with Caspers Service Company this month. Chad is the PM Service Manager and Feld Training Manager.
"Being a retired Air National Guardsmen and former Army Soldier, Chad's taken the leadership skills and "can do" attitude and elevated Caspers Service Company's customer and community relations. Whenever a challenge is presented, he is able to develop a plan of action and successfully navigate through it. He brings great, fun energy to the office that is infectious. He's humble in that he prefers to highlight others' accomplishments rather than his own achievements. We are lucky to have him." Way to go, Chad!
We are showcasing Master Technicians in our Field Notes E-Newsletter. If you have a Master Technician at your company that you feel would be a good fit to showcase here, please send a picture and bio to cwilliams@cfesa.com