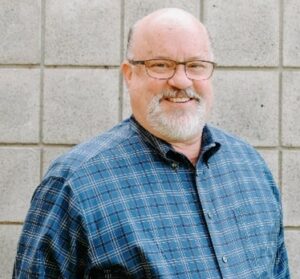 Jim Mucher
Director of Service, Commercial Appliance Service, LLC.
Innovative Labor Acquisition through Vocational Schools & New Techs Fill your labor openings in new ways, to find success
As business leaders, we have challenging issues every day, and one of the biggest is finding new service technicians with experience. You have probably seen the labor pool is drained, and finding experienced technicians is much harder than it used to be. (My two cents, even the quality of candidates, seems to have changed too, as greener/younger applicants don't like the dirty jobs and often don't have the fortitude to stick with them.) 
Some of the challenging steps in getting new technicians are finding job seekers with the skills and talents to perform service repairs we encounter in the Food Service Industry. Today's technicians in our field are indeed a "jack of all trades." They need to be versed and strong in several skills, like electrical, electronics, mechanical, refrigeration, plumbing, gas, & steam.
Technicians with HVAC/R vocational training seem to adapt more quickly to make repairs with the variety of commercial kitchen equipment. The HVAC training provides an electrical and mechanical aptitude, experience with gas combustion, and the principles of refrigeration. Everything CFESA service companies need to help develop a capable Food Service Technician.
It is getting harder and harder to find experienced technicians, and the competition for experienced technicians has created more work for us in hiring and retaining those with experience. We continue to search for skilled technicians, but this can be time-consuming and yield little results. Exploring candidates fresh out of vocational schools is our best alternative.  
We still experience difficulty in getting the "best" candidates. I suggest that you keep in contact with your local vocational schools. We have a couple of private schools in our market, and the "Career Services" are happy to send resumes for their graduates. We have experienced that visiting the schools and getting to know the instructors and the students helps to get our name in front of the top the class graduates. We are still competing with the various HVAC companies, but you must work at it. We can explain why the food service industry is on a different and possibly better path. Our workload is not seasonal like HVAC/R and is consistently busy year-round. Our services are always in high demand, even in tough economic times when restaurants choose to repair more rather than buy new equipment.   When sales are brisk, we have more installations and warranty work.   Also, and maybe most importantly, we can express our company's collaborative, team-focused, and learning culture.   Technicians that learn our industry are constantly expanding their knowledge & experience with uncommon skills, and in turn, they are uniquely positioned to work almost anywhere, and they truly hold the keys to their own future. 
We also meet and speak with the local colleges that have Mechanical Arts Departments and with the local high schools that have Career Centers. You will need to check with the different educational institutions in your area for sites that offer HVAC career training.
We were introduced to a new program with the Sacramento Job Corps. Job Corps is a federally funded program for young adults 16 to 24 years of age. The program has several different trades that are taught. Every state in the country has at least one center, and some states have multiple training centers. When a student nears the end of their training, a Job Corp representative will reach out to the various companies in the area and see if the company would like to bring the student on as an intern, paid for by the job corp. And who doesn't like free labor! The internship is six weeks, and once completed, the company has the option to hire the candidate. This introductory trial allows the intern to see if they would like to continue in the industry but also allows the company the opportunity to evaluate the intern as well, risk-free. Out of 6 interns, we have hired two students through this program. The first has been with us for three years. He is a valuable productive service technician, and we are proud of his accomplishments. He has passed 2 CFESA Tests and is studying to take his third test. The second student has been with us for three months and is part of our new Apprentice Training Program. We have a Mentor Technician that helps in his development. The new technician will take his first CFESA test in 9 months.
New hires direct from a school will need help in their education and training in developing the required skills. This may be their first full-time job. Your training will need to be modified for new hires fresh into the workforce, and having an Apprentice or Training Program in place is essential. You must also select the right trainer, or your investment may be wasted. The qualified trainer is usually a seasoned tech and team player with the correct demeanor who is willing to take on this task. Often this may be an older tech who wants to impart their knowledge to the next generation. That can be a rewarding endeavor for the right trainer, but often some form or incentive for the trainer is needed to make sure they have skin in the game. This is a large investment in developing new technicians, but not having technicians could cost your business even more.
Our business environment changes quickly, and we must all learn to adapt, especially when it comes to our workforce. A necessary alternative to finding experienced technicians is hiring and training new candidates from different vocational schools and developing new technicians to serve our customers in the future. Believe it or not, developing your own training program is necessary and viable.  
Sources for Candidates:
Vocational Schools
Career Training Centers
Junior Colleges