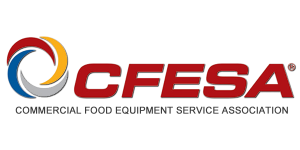 CFESA announces its new board members, who officially took office on October 5th, 2020.
Newly elected officers and directors are:
Kirby Mallon, President – Elmer Schultz Services, Inc.
Nick Cribb, Vice President – SAM Service, Inc.
Wayne Stoutner, Vice President – Duffy's – AIS
David Duckworth, Secretary – Commercial Kitchen Parts & Service
Dan Dibeler, Treasurer – K&D Factory Service, Inc. and Pine Tree Food Equipment, Inc.
TJ Coker, Director – Coker Service, Inc.
Robert Harris, Director – Smart Care Equipment Solutions
Steve Sliter, Director – Commercial Parts & Service, Inc.
Shannon Sykes, Director – Authorized Commercial Equipment Service
Outgoing board members:
John Schwindt, President – Hawkins Commercial Appliance Service Inc.
Gary Potvin, Immediate Past President – Pine Tree Food Equipment, Inc.
Glenn Clark Jr., Vice President – Clark Service Group
Todd Eichman, Director – Commercial Appliance Service, Inc.
We would like to congratulate our new board members!
CFESA is a not-for-profit trade association of independent service agents, providing planned maintenance, service, installation, and parts. Members are located across the United States and Canada. For more information, visit www.cfesa.com.