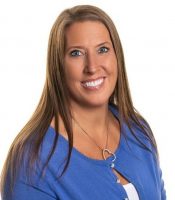 Jennifer Davis 
Founder and former CEO, Davisware, LLC, West Dundee, Illinois.
12-Part Education Series Introduction
Creating the next generation of learning organizations
94% of employed jobseekers say they would stay in their current role if they felt the organization invested in their professional development.  Those same job seekers will see a 10-20% wage increase by changing jobs (as compared to 3.1% annual increase by staying with their current employer).  Together this means that nearly all employed job seekers value learning over opportunistic wage increases.  With wage inflation at a 40-year high, there has never been a more important time in your business to create a learning organization.  A learning protocol within a business allows that business to thrive in building and keeping talent from the ground up. 
But how does a business accomplish this?  My background in education and having spent my entire career in over 3000 businesses in the trades, I understand the importance of this and have seen it as a common challenge to scaling a business.  Scaling requires the obvious capital and technical tools in the business to do more work with less effort.  Most business leaders understand this.  What is most often overlooked is the need for systemic learning in their businesses.  I have seen the gamut of success and failures in the pursuit of exponential growth. There are many reasons failure happens- timing, capital, leadership, the market, competition, etc.  However, the recipe for success is always very similar.  Most successful, growth-oriented businesses solve capital, technology, and create a culture of learning.  In short, a strong culture has an embedded emphasis on learning, which creates talent retention.   In fact, 42% of Millennial employees say learning and development opportunities are the most important factor when considering a job opportunity.  The businesses that solve education and couple it with culture are the ones that come out on top.
This data helps us understand the why of we should build learning organizations.  Throughout the upcoming issues of CFESA Magazine, experts in education, as well as in our industry will teach us how to build education into your business framework.  Education is far broader than training technicians in the skills to fix equipment.  This path will transform your processes from process training to a culture of learning.
I will be moderating this 12-part series, focused on topics relating to learning and education.   Our intent is to have actionable topics that you can immediately apply to your organization.  Through this series you will introduced to learning styles and how they have evolved since the start of the global pandemic.  We will share some tips on how to identify the right team members to be the educators in your organization.  We have a great article to help you get the most out of manufacturer's tech support channels via active learning methods.  You will be introduced to gamification of learning and micro-learning, as well as how creating a learning culture contributes to retention and employee satisfaction.  Finally, we will share firsthand knowledge from fellow members on how to plan and execute a learning environment in your organization.
This collaborative effort is the first of its kind for CFESA magazine.  We hope you enjoy it as much as our team has enjoyed putting it together.  I will be introducing each article as we take you through this actionable journey toward creating a learning organization.
Bio: Jennifer Davis, has been a passionate advocate for the trades and in her work with the CFESA organization throughout her 33-year career as the Co-Founder, and former CEO of Davisware, a global technology software company, strategically focused upon operational efficiency and analytics solutions in field services businesses.  Since stepping down as CEO in 2021, Jennifer has become an Amazon best-selling author of her book Living Exponentially: Unlocking the Power of Every Moment in Your Business and Life.  The book shares her passion for excellence in personal and professional pursuits, without losing joy in life.  It is the blueprint for the Davis' successes in business while continuing to be a community activist, philanthropist, coach to more than 100 sports teams, and parents to their 10 children.  She currently serves in board roles on Davisware, LLC., as well as Hero Hauler and most notably the United Nations for Woman USA, serving as the treasurer, working to create opportunities for women globally.    She is passionate about a pursuit of excellence in making the world a better place by helping others execute their full potential.  Outside of work and family responsibilities, she is an exuberant adventurer, artist, history buff, and hobby poultry farmer.  She and her husband Dan call Chicagoland home.
Sources:
https://www.zippia.com/advice/average-salary-increase-when-changing-jobs/#:~:text=Generally%20speaking%2C%20a%20good%20salary,5.8%25%20when%20you%20change%20positions.
https://www.marketwatch.com/story/americans-are-earning-record-high-wages-how-long-will-they-keep-going-up-11641594348#:~:text=Before%20the%20pandemic%20was%20significantly,%2428.51%20an%20hour%20on%20average.&text=These%20wage%20gains%20come%20as,quit%20their%20jobs%20in%20November.
https://www.game-learn.com/en/resources/blog/trends-in-corporate-training-for-2021/