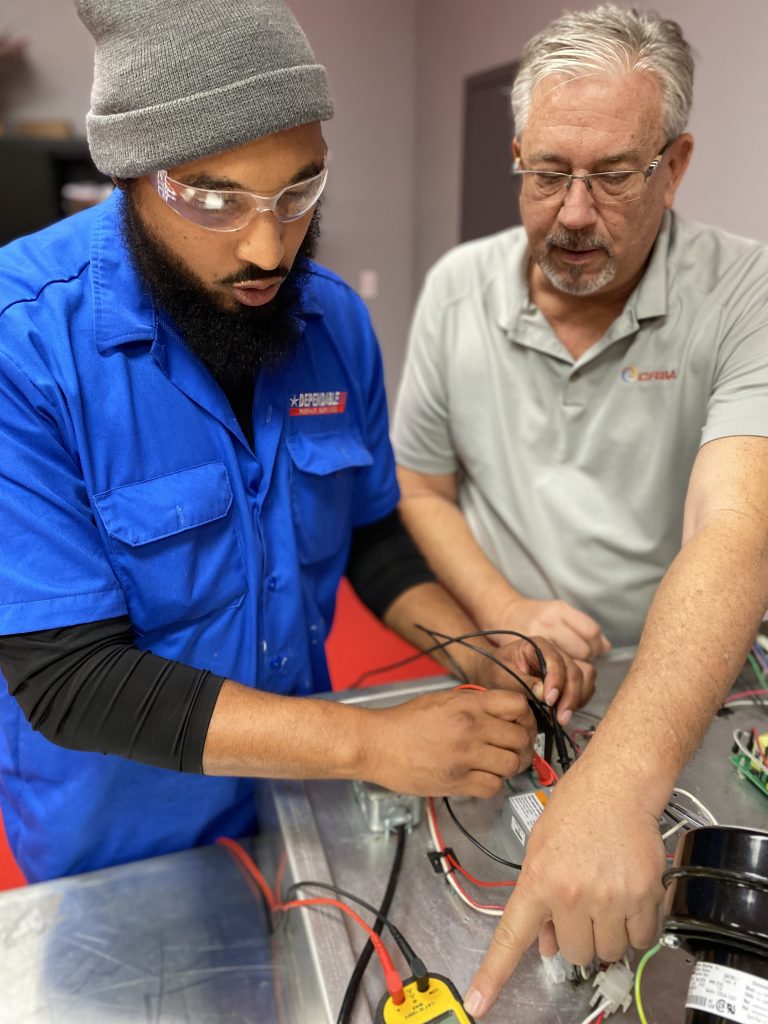 TECHNICIAN TRAINING CLASSES
One main reason for our existence is to promote the highest standards of professional service in order to improve our members businesses. Continuous education and training are top priorities in the foodservice industry. To help meet these needs, CFESA has developed two extensive training programs for foodservice equipment technicians.
Our technician training and testing programs cover gas, electric, steam and ware-washing commercial food equipment. All CFESA technician training programs include classroom and hands-on education, and testing on the ability to identify, troubleshoot and repair problems on many types of equipment. Because manufacturer's provide the latest equipment for our use in training sessions the students are assured they are being taught current and relevant information.