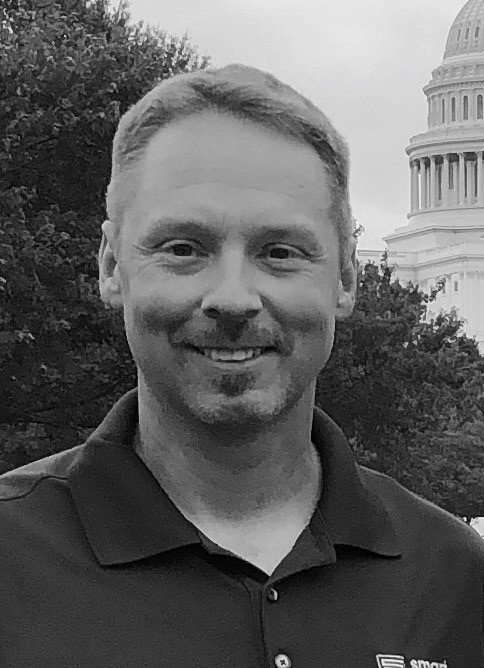 Senior Manager Industry Partners and Customer Care 
Smart Care Equipment Solutions
Potential nominees for the CFESA Board complete a questionnaire. The following question is from that form, and below is Robert's answer.
Question to candidates: Can you provide some examples of how you feel your industry exposure, business background and experience within CFESA will benefit the board and ultimately, the membership?
I have been in the commercial kitchen service industry for 25 years. First serving as a technician and lead technician for 15 years. Moving into a branch manager role for 5 years. Then serving in various other management roles to include being the product owner and developing our technician service application. My current role is partnering with manufacturers to ensure our customers and technicians have all the resources needed for quality service. I am also former military and enjoyed my time serving in the Marine Corps. What I bring is a work ethic, a history of collaborating to find solutions to complex problems, an ability to visualize the larger picture, a willingness to find common ground while accomplishing the goal, the vision to think of new approaches and new ideas, and a good sense of humor. I am a doer, my record in and out of CFESA demonstrates that. As a member and/or co-chair of the membership committee I have helped to develop and advance other members: I pushed for and led the ambassador program task force. I was part of the effort to realign the qualifications and points for company certification and recertification. I have brought forth many new ideas: I successfully pushed for and facilitated the task force that created the new regional meetings guide and most recently I advocated for the regional CFESA Cares ice breaker/networking charity events. I also organized and hosted a successful regional meeting (the reason why I formed and led a taskforce to create the guide).
Why I want to represent you on the CFESA board of Directors.
 
Twenty five years ago I was fresh out of the Marine Corps with an honorable discharge. To provide for my family, I had returned to my old job stocking shelves at a grocery store. I had a second job working at an electronic shop repairing VCR's. I remember trying to work our budget so I could purchase a wheelbarrow. Money was tight and I was exhausted.
 
A friend told me about a commercial kitchen service company looking to add a technician. I had no idea that was even a job. Needless to say, I interviewed for the position. It was a longshot, I had no real experience, no idea about OHM's law or what flame rectification meant. I was sure I had failed the interview. 2 days later I received a call asking when I could start. After working for a few weeks in my new service technician position, I asked why they had taken a chance on me. It turns out they were attracted to my skinned up knuckles and dirty fingernails. I had no idea that dirty hands would set my family and I up for a life full of blessings.
 
My first introduction to CFESA was the patch on the arm of all the technicians who poured knowledge and time into my development. I had to get that patch. I remember the day I became a CFESA Master Certified Technician. It was a big deal. I remained a technician for the next 15 years. Spending time with technicians is still the favorite part of my job. For the past 10 years I have lead teams in the field and behind the scenes.
 
My story is just one of many in CFESA. I get a lot of enjoyment learning how others have come into this industry, either working their way up through a family business, starting a business with an old truck and a tool box, or following a path like mine. I want to help others find our industry and be able to provide for their family in ways they never could before. I no longer have to budget when I want wheelbarrow. In fact, I have two.
 
I have a track record of engagement and encouragement within CFESA. The past 3 years I have co-chaired the Membership Services Committee advancing our members ideas and seeing a lot of great things being accomplished. A few examples include the ambassador program, the regional meetings guide and framework, and CFESA Cares outreach at regional meetings.
 
I want to continue to advance the life of men and women with dirty hands, find new ways to connect members, and grow this organization through the value it provides to our members. With that, I am asking that you vote for me for the Board of Directors and share your story when you see me next.
 
Respectfully,
 
Robert E. Harris
Senior Manager Industry Partners and Customer Care | Smart Care® Equipment Solutions
M 317 538 7186  E robert.harris@smartcaresolutions.com 
11973 Exit 5 Parkway, Fishers, IN 46037