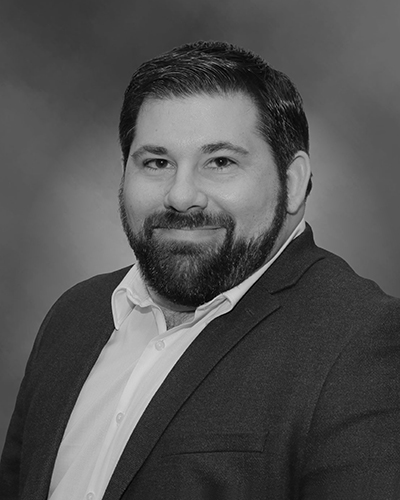 Potential nominees for the CFESA Board complete a questionnaire. The following question is from that form, and below is TJ's answer.
Question to candidates: Can you provide some examples of how you feel your industry exposure, business background and experience within CFESA will benefit the board and ultimately, the membership?
I have key relationships with many of our Manufacturer partners and national customers. Having led my organization as Director of Operations for the past 5 years we have seen 25% growth year over year. I believe I bring an analytical and logical opinion to discussions and decisions, always looking at how each decision will affect not only the business but our customers and trade partners.
I hope this message finds you in good health. I'd like to take a few minutes of your time to introduce myself. I'm TJ Coker, current Board Director of CFESA and Director of Operations for Coker Service, Inc. We are a mid-sized, family owned and operated service company based just outside of Chicago with branch operations in Houston, Austin and San Antonio Texas.
This industry is literally in my blood. My Uncle started CSI in 1984 and I quickly moved my high chair and stroller into the office! My mom was our Office Manager, my Step Dad our Parts Manager, I literally lived and breathed this business from diapers on up. I officially started working for the family business at 15, a coop work program through my school that gave me a valuable head start. I tore apart ovens in our warehouse, installed equipment with our service techs, cleaned anything with stainless steel, repaired slicers, ovens, computers, anything I could get my hands on. Technology has always been a huge part of my life. I brought our company into the email and internet age. Setting up and implementing our first Service Management software as a dispatcher who couldn't imagine using these paper call slips any longer. I spent several years learning each department and how important communication within our organization is to the final product we put out for our customers. In my current position as Director of Operations I have overseen tremendous growth in our service business as well as tremendous struggle in dealing with this pandemic. My goal has always been to keep this company family together and prosperous and this past year has been a true test of that commitment.
Like many of you facing restaurant closures and pandemic quarantines it's become very clear that the formula for success has changed. We need to be able to pivot almost instantly into new fields, with new customers and new challenges. Leveraging technology to keep us efficient and stable as we embark on these new horizons. This industry has never sat still for long. Now
more so than ever, we must adapt and change.
This change brings me to the Board of Directors. It's crucial that we maintain our edge and keep current with our industry changes. I have served on the Board for the last two years and during this time I have learned a lot in how CFESA is managed and operated. We have a strong staff in HQ and when given the tools they need to succeed they can truly be an asset to our entire industry. This association is only as good as its membership participation, this has been a struggle over the years and one of my goals has always been to engage our membership and try to bring them into the process. As a board we have created the CFESA 101 program to educate new members and conference attendee's in what CFESA does and stands for. This
was a great success at our last conference and really helped stimulate conversation and engagement. With no conference on the horizon this year we have to adjust how we engage the membership, Zoom committee meetings have already started and offer a great opportunity to contribute and learn. These tools and the many more being planned will bring the membership together and provide us with essential education, information and collaboration as we move forward.
I truly value my time serving CFESA and would appreciate your vote for re-election.
Respectfully,
TJ Coker
Director of Operations – Coker Service Inc.
tj@cokerservice.com