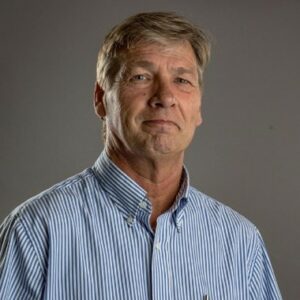 Greg Smith
Training and Safety Manager, EMR
Train your Trainer, Improve Onboarding, and Increase Productivity
Training a new technician is more than giving a new technician skills and experience before sending them out to work. There are multiple reasons. Having a good training program for New Technicians takes some patience, organization, and a real desire to look at the long-term payoff for all the reasons we talk about here. I can't stress enough that the payoff comes. Is it in 30 days, 60 days, or 6 months? Patience and organization.
The 1st and most important thing is to have a well-designed, structured training program that, even with its structure, can have some flexibility. When writing your program, use your existing technicians to help write it. This helps build company support for the training program. In the program, you will want to use measurable results or expectations that can be achieved by a new technician. The idea is to give the technician a starting point to being productive with enough skill to complete simple jobs. A structured training program with simply desired outcomes helps you get a new technician on the road with more knowledge quicker than doing an unmeasured ride a long-style training. A ride along with no measurements also has no outcome expectations unless you wanted a good helper.
Here are some considerations for those who have a new tech ride with someone for a week and then put them on the road working. You have heard the term "You get what you pay for." New employees being introduced to your company will be grading your company in the 1st couple of months of employment. The grade they give you will affect their employment longevity. Then you must consider the personal stress of being a technician. The Initial Training program with the correct trainers will yield a technician with more confidence in what they do; they will be able to communicate with the customer better and, in the long run, provide a higher level of service. If you spend the time (and we all know training time is money) at the beginning of their employment to give them a solid foundation to build on, within 6 months, you will have a very productive technician with accelerated learning ability. The long-term outcome is a technician taking care of your customer better, resulting in more sales and profit. Technician productivity generally accelerates through the 1st 7 years of employment and then levels off for 7 years. After that, it's mixed with some stay level, and some slowly decline. It's the 14 years of good productivity that you get your return on investment.
I mentioned that the new employee is grading you. If they are hired in, get good training, imagine how likely they will be to recommend to someone else to come work for you. The positive experience you give them when they are hired shows you care about their career and their choice to come work for you. They will undoubtedly be a better recruiter than you could pay for. If there is no other reason, those of us who are struggling to find technicians, giving someone the confidence that you offer good training will be an enticement to come work for you, especially if a current employee is the one saying it. You're not just training technicians; you are creating a sales force. Technicians who feel good about who they work for will sell your company to all, customers, recruits, and even their own families.
Selecting trainers can always be a little tricky. A lot of managers may want to use their best technician, thinking they want the new technician to know what their best technician knows. I will 1st point out that your best technician is generally working on equipment that your new technician will not see for years. Another reason not to use the best technician is that technicians are usually so focused on completing the task that they often forget the training aspect. They don't explain, and they only allow the trainee to do the work they don't want to do. I'm not saying to; however, your best technician usually doesn't get good results as a trainer, is very demanding of new trainees and trainees become good helpers instead of competent technicians.
Ideally, you want to use one of your better technicians who have good productivity, understands company policies, works on simple to medium difficulty equipment, and will take the time to explain the work. Also important is that they gradually allow the trainee to do work at the trainees' level and are confident enough to critique someone, both to guide the trainee and give the manager feedback on the trainee's performance via a training checklist you have created on your desired outcomes.
The last thing to consider is Training your Trainers to Train. Remember I said a Basic Ride along program is no good without some structure. You need to Train your trainers on specific ways to communicate with a trainee, how to determine the trainee's learning style, and what a learning style is. You will need to go through the training steps with them and make sure they are engaged in training as they have a new trainee riding with them. It doesn't mean they are spending the whole time giving instruction; however, during the course of the ride-along, they should stop and take some time to explain things to the new trainee allowing for some 2-way communication. In this case, you will need to train them on teaching styles. They will need to know an abundance of people skills like how to keep the trainee's attention and engaged, how to review and critique the trainee's work without tearing them down and causing them to quit, how to communicate the trainee's flaws with the manager and the most important part is when the trainee is truly ready to go on calls by themselves.
The critical piece of this is knowing the date you want the trainee out of training. This keeps the trainer or trainers focused on achieving the training task. I recommend switching trainers 3 times during the training cycle, so the trainee gets to see different equipment, get 3 different angles of instruction, and get 3 different perspectives on the new trainee. I said you should have some flexibility, so allowing a trainee to run a little longer in the training cycle should be ok if the trainer is not just trying to hang onto a good helper and the trainee is making progress. There is something useful in everyone, and some lights take a little longer to shine bright, but trainee is not a permanent position.
Some of your good technicians may be reluctant to train. Offer extra pay during the time someone is in training only. Training a new trainee can be a bit stressful on a technician that's also trying to serve your customers at the same time. Giving them something extra goes a long way in them wanting to help. This should not be a forced program. Your trainer should have the desire to help others succeed.
This really is a brief description. I haven't even touched on ways to train your trainers. Anyone with questions or seeking advice is welcome to contact me.
Bio: Greg Smith, Training & Safety Manager, has been a part of the EMR organization for more than 28 years. He embodies the culture of learning in their organization in his resume at EMR, where he started as a Hot Side Food equipment technician. He then increased his skills and education, adding refrigeration and HVAC to his vast skills. After spending much of his career in the field, the leadership at EMR saw that exponentiality in their business would come from others learning from both Greg's example and career path and his passion for an organization of learning. As the Training and Safety Manager, Greg holds a master HVACR License in Maryland, Washington, DC, Virginia, Delaware, and Various Jurisdictions and a Restricted Electrical License.